Welcome to the Pastor's Corner, and welcome to the website of the First Presbyterian Church of Greenlawn! We hope that you will find here helpful resources for your spiritual journey.
That early Christians were called the "people of the way" is a reminder to us that we have not yet reached our destination, but continue to make our way along the path of discipleship. What is true of our lives as Christians is also true of this page and site. It, like us, is "a work in progress."
And "may the grace of the Lord Jesus Christ, and the love of God, and the fellowship of the Holy Spirit be with you all"
(2 Cor. 3:14)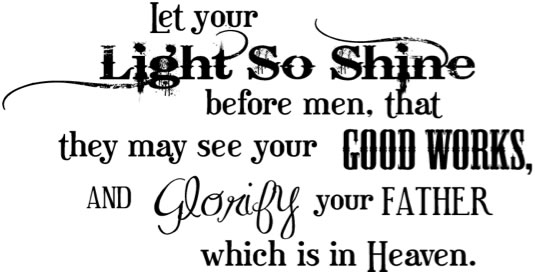 A Message from Pastor
Ann Van Cleef, January 2022
My Beloved Church Family,

When I was teaching, students would often ask me what my favorite instrument was. "Whichever one is in my hands," I would reply. The same goes for seasons of the Church year. My favorite season is whichever one we're
celebrating at the moment.

Thanksgiving / Advent / Christmas was my favorite season these past two months, as this beautifully decorated time was full of music, worship, and things to do. This year, in addition to the usual activities at church, we added a
Christmas Fair, a Christmas Tea, and an Outdoor Christmas Tree Lighting
to the mix.

Now that we are entering January, Epiphany is my favorite season. Some of our members and friends have left for warmer climates, making our Sunday morning worship services very intimate. Because of the unpredictability of the weather, we don't have many activities scheduled, so we're looking forward to our
Lenten Wednesday Night Soup Suppers, beginning in March. These, and other activities we have, are not just opportunities for worship, but also for strengthening the bonds that hold us together as children of God.

My son recently looked at a photo of me, my parents, and my brothers that had been taken in the 1950's. "Everyone looks so happy," he sighed. "Life was pretty simple then, wasn't it?" It was. We were all thin because we were physically active, despite the fact that we ate Alpha-Bits, buttered mashed potatoes, and chocolate pudding. We had plenty of time to function as a family because Mom was home, we only had one car, and our free time was not over-scheduled. Television did not rule our lives – my parents were not afraid to use the "off" button. I'm sure your lives were very similar.

We eat differently now. We shop differently. Even our social interactions are different. If I want to talk to my son, I usually just text him. To contact my friends, I e-mail them. To talk to my cousin, I identify myself to her voice mail, and wait, because she screens her calls. And, I'm very careful about what goes on FaceBook,
because anything on the web lasts forever, I'm told. So much to remember! It can be quite overwhelming, and it's not going to change.

It's a relief in this ever-changing world to be able to come to church. Our silent and corporate prayer has not changed. The ability to lift our voices in song to Creator, Son, and Holy spirit has not changed. Our fellowship and love for one another has not changed.

Who knows? Twenty years from now, we may be using an offering plate with a built-in credit card swipe, texting our prayer requests up to the pulpit, and using the flashlights in our cell phones instead of candles on Christmas Eve. (And please don't tell me that there's a mega-church in Texas that already does that. I don't want to know.)

"Jesus Christ is the same yesterday, today,
and forever." (Hebrews 13:8)
What comforting words!

Thank you for all that you do for the Kingdom. May you have a blessed Epiphany – my favorite season!
With love and blessings,
Pastor Ann
Welcome Rev. Dr. Ann VanCleef!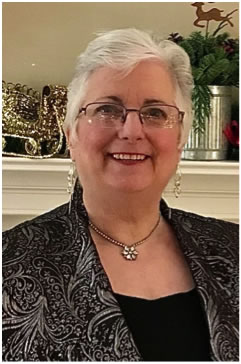 Sunday Worship –
Questions and Answers
By Pastor Ann
Zoom Worship

How are we going to worship on Sundays?
We will be continuing our Sunday worship using a video conferencing system called Zoom. You may log on as early as 10:00 a.m. for coffee and conversation. Worship begins promptly at 10:30, followed by a virtual coffee hour until noon. The easiest way to do Zoom is to download the Zoom App from the App Store. Zoom will work on a computer, a laptop, an I-Pad, or a Smartphone.
What are the Meeting IDs?
Please check your weekly email for ID's and Passcodes for each service.
Will I get a reminder about logging on to these services?
If you are on the church e-mail list, you will get a weekly e-mail with the Zoom link.
I don't have a camera on my computer, but I do have a Smartphone.
Zoom will work on your Smartphone.
I don't have a computer or a Smartphone. What can I do?
You may telephone the following number:
1-646-558-8656
You will be asked for a meeting ID. The meeting IDs are outlined in paragraph 2.
You won't be able to see us, but you can still hear what's going on.
Please note:
Out here on the North Fork, where I live, the Internet has been a bit "iffy" lately. There is a chance that I will suddenly "disappear" from your screen. If that happens, just hang in there. I will log back on with my iPhone.