Welcome to the Pastor's Corner, and welcome to the website of the First Presbyterian Church of Greenlawn! We hope that you will find here helpful resources for your spiritual journey.
That early Christians were called the "people of the way" is a reminder to us that we have not yet reached our destination, but continue to make our way along the path of discipleship. What is true of our lives as Christians is also true of this page and site. It, like us, is "a work in progress."
And "may the grace of the Lord Jesus Christ, and the love of God, and the fellowship of the Holy Spirit be with you all"
(2 Cor. 3:14)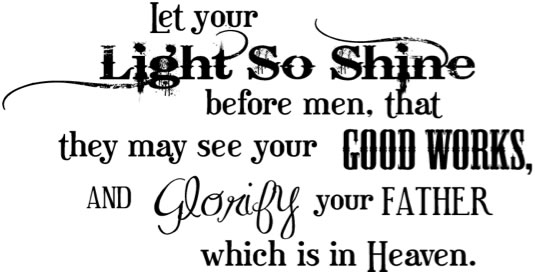 A Message from Pastor
Ann Van Cleef, September 2021

My Beloved Church Family,
If your summer has been anything like mine, then it was crazy, unpredictable, and much too short!
There are two vignettes from this summer that I'd like to share with you. They might not seem related at first, but I'll tie them together.
Number one. After sending out a general "y'all come" to a July gathering of church members and friends at the "Greenport Parsonage," Bob and I went into cleaning mode for about a week. Weeds got pulled, flowers planted, and a lot of things that had been taking up valuable real estate inside the house got stored or discarded. The place looked pretty good by party time.
Number two. A Sunday in Massachusetts. Bob and I had decided to worship at a United Church of Christ in a nearby town. But, when we arrived at the church, despite the signs around us proclaiming that everyone was welcome at their 10:00 Service, the doors were locked tight. Meanwhile, the Baptist church next door had open doors and someone standing outside waving us in. So, we became Baptists for the day. And, the following week, I received a hand-written note from the Baptist Minister, thanking us for attending, and acknowledging the gift we had put in the offering plate.
So, how do these two stories relate, and what to they have to do with us at FPC Greenlawn?
Mentally, I have classified my ministry here as 6 months of surviving COVID and learning how to function online, and then a year of governance reorganization and building upgrades. We have pretty much gotten our house in order. Now, we need to prepare ourselves for company.
When Bob and I readied our house for the church gathering, we walked through it as if for the first time, asking ourselves questions. "Does the toaster really need to sit on the counter?" "Yes it does, so let's wipe off the fingerprints." "What are we going to do with the pile of newspapers in the family room?" "It's time to give them the old heave-ho." "And those dead flowers on the dining room table?" "I guess they're not going to come back to life, are they? Into the compost pile they go."
We had become accustomed to the fingerprints, the newspapers, and the dead flowers. But those are not the kinds of things one wants to have on display for company.
On that Sunday in Massachusetts, we later learned that someone had forgotten to post a sign on the church door saying that the congregation was doing a combined worship with a neighboring church. But the open door on the Baptist Church next door and the person waving us in said, "Welcome. We want you to join us."
So, here is my question for the fall of 2021. Are we, as a church, ready for company?
True, we've made great progress in our local church governance and on the inside of our building. But, is there more that we can do? Have we walked through the building as if for the first time? Does the outside of our church say "Welcome! We want you to join us?" Are our doors open – literally? Do we have a system in place where we thank visitors for attending?
We, at FPC Greenlawn, are a kind and caring community of Christ. We want to reach out into the larger community to share our love of God and our love of one another. So, let's take a good look around us, and make absolutely sure that we're truly ready for company.
With love and blessings,
Pastor Ann
Welcome Rev. Dr. Ann VanCleef!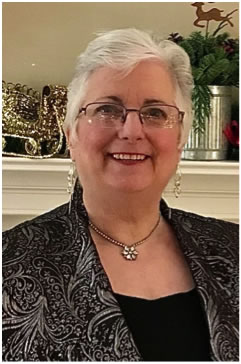 Sunday Worship –
Questions and Answers
By Pastor Ann
Zoom Worship

How are we going to worship on Sundays?
We will be continuing our Sunday worship using a video conferencing system called Zoom. You may log on as early as 10:00 a.m. for coffee and conversation. Worship begins promptly at 10:30, followed by a virtual coffee hour until noon. The easiest way to do Zoom is to download the Zoom App from the App Store. Zoom will work on a computer, a laptop, an I-Pad, or a Smartphone.
What are the Meeting IDs?
Please check your weekly email for ID's and Passcodes for each service.
Will I get a reminder about logging on to these services?
If you are on the church e-mail list, you will get a weekly e-mail with the Zoom link.
I don't have a camera on my computer, but I do have a Smartphone.
Zoom will work on your Smartphone.
I don't have a computer or a Smartphone. What can I do?
You may telephone the following number:
1-646-558-8656
You will be asked for a meeting ID. The meeting IDs are outlined in paragraph 2.
You won't be able to see us, but you can still hear what's going on.
Please note:
Out here on the North Fork, where I live, the Internet has been a bit "iffy" lately. There is a chance that I will suddenly "disappear" from your screen. If that happens, just hang in there. I will log back on with my iPhone.