Welcome to the Pastor's Corner, and welcome to the website of the First Presbyterian Church of Greenlawn! We hope that you will find here helpful resources for your spiritual journey.
That early Christians were called the "people of the way" is a reminder to us that we have not yet reached our destination, but continue to make our way along the path of discipleship. What is true of our lives as Christians is also true of this page and site. It, like us, is "a work in progress."
And "may the grace of the Lord Jesus Christ, and the love of God, and the fellowship of the Holy Spirit be with you all"
(2 Cor. 3:14)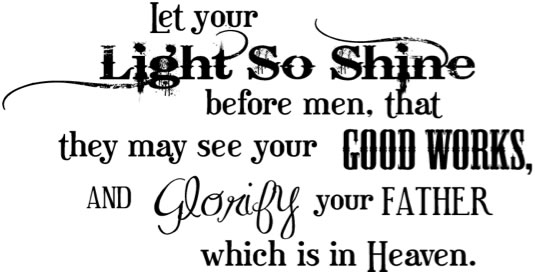 A Message from
Pastor
Ann Van Cleef,
March 2023
My Beloved Church Family,
Because not everyone is able to attend our Annual Meeting, I would like to use this space to reprint my annual Pastor's Report.
I feel beyond blessed that God has sent me to this church and congregation. Please find the report below.
***
2022 – ANNUAL REPORT OF THE MODERATOR / PASTOR
Rev. Dr. Ann M. Van Cleef
I am finishing my third year at First Presbyterian, and am thankful to God for calling me here.
As I stated in last year's Annual Report, a Pastor's call is not just as a faith leader, but also as a CEO. This report covers both, but leans a bit more heavily on my administrative duties here at First Presbyterian.
Worship Leader: With the exception of four vacation Sundays and one Continuing Education Sunday, I led worship for 46 Sundays, five Wednesday Night Lenten Services, one Christmas Eve Service, and two Blessing of the Pets Services. I co-led Ash Wednesday, Maundy Thursday, and Good Friday Services with Rev. James Rea (Bethany) and Rev. Wade Pond (Sweet Hollow). I officiated at a Memorial Service Carolyn Brockett on Saturday, May 21, and at a Memorial Service for Ginny Soergel on Saturday, June 25. I celebrated The Sacrament of The Lord's Supper on the first Sunday of each month, Ash Wednesday, and Maundy Thursday, and officiated at the Ordination and Installation of Elders on January 9.
Presbytery of Long Island: I attended Presbytery meetings on January 29, April 30, and June 25 (for one hour). Unfortunately, the September Presbytery meeting was held the same day as our Church Fair. We were delighted to have General Presbyter Rev. Mark Tammen preach at our 150th Anniversary Homecoming Service on October 23.
Continuing Education: January 21 - Church History Class (1 hour); April 1 – Church History Class (1 hour); May 6 – Church History Class (1 hour); May 10 – 11 – Church Administration (8 hours); May 18 – Half-day Retreat (3 hours); June 11 – Pastoral Self Care (1.5 hours); June 11 –
Church Growth (1.5 hours); August 27 – Jewish denominations (1 hour); August 28 – Three Reflections on Spiritual Growth (1 hour); September 11 – Towers of Worship (1 hour); October 4 – NY State Mandated Sexual Harassment Prevention Training (1.5 hours); October 19 – Half-day Retreat (3 hours); October 30 – Three Ways of Soul Searching (1 hour); November 5 – Paul Nixon Zoom Class (1.5 hours). Total – 27 hours of Continuing Education. 25-hour requirement fulfilled.
Meetings: I moderated ten Session Meetings, two Congregational Meetings, and one informal Congregational Meeting. I attended all Finance Committee Meetings, and met privately with Committee Moderators throughout the year.
Steeple Chimes: I write and publish The Steeple Chimes 11 times a year, and thoroughly enjoy doing so.
Women's Choir: I rehearse and direct the Women's Choir. We sang on Easter Sunday, Pentecost Sunday, 150th Anniversary Sunday, and Lessons and Carols Sunday. I am very proud of this group and the musical progress they have made.
Church Fair and Christmas Fair: This year, I ran the Yard Sale portion of the Church Fair in September, as well as the Christmas Fair. These events don't make a ton of money, but they do build fellowship among our members, and are an excellent outreach into the community.
Hosting: Bob and I hosted luncheon for the January Session Meeting, and for the congregation on Pentecost Sunday. In July, we invited the entire congregation to our home in Greenport. We were thrilled that so many people attended. The 2023 event is slated for Saturday, August 5th – mark your calendars!
Hopes for 2023: We are starting the year with a "Faith Budget." In other words, we have less money coming in than we plan on spending. I am hoping that we can find ways to end the year "in the black" by both cutting down on spending and increasing revenue. We are also taking steps to increase church growth, in both faith and membership. To achieve this, the Session will be doing a book study, Bill Becker will be leading a class called "Becoming a Contagious Christian," and we will be putting a lot of effort into being even more welcoming to our visitors this year.
Thank You to our outstanding staff: Leonora Colletti (Administrative Assistant and Organist through October); Leonora Knight (Worship Accompanist, October – present); Debbie Eitel (Fellowship Director) and Gary Prentiss (Custodian) for constantly going above and beyond the call of duty. Much love and thanks to our volunteer staff members Jim Dean (Treasurer); Betty Chatfield (Financial Secretary); Susan Perrotta (Benevolence Secretary and Recording Clerk of Session); Irene Lang (Webmaster); and Larry Foray (Building Use Manager) for the hours you spend for the good of this church. Thank you to our Session members for your wisdom and devotion. Thank you to retiring Session member Diane Kirchhoff for your sage advice and legal expertise. And finally, thank you to the members and friends of FPC Greenlawn for your love and support of our church, and for your faith in God.
With love and blessings,
Pastor Ann
Pastor Rev. Dr. Ann VanCleef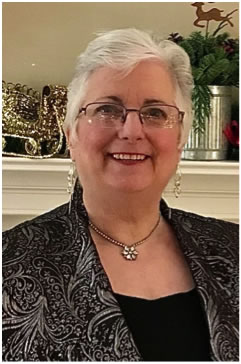 Sunday Worship –
Questions and Answers
By Pastor Ann
Zoom Worship

How are we going to worship on Sundays?
We will be continuing our Sunday worship using a video conferencing system called Zoom. You may log on as early as 10:00 a.m. for coffee and conversation. Worship begins promptly at 10:30, followed by a virtual coffee hour until noon. The easiest way to do Zoom is to download the Zoom App from the App Store. Zoom will work on a computer, a laptop, an I-Pad, or a Smartphone.
What are the Meeting IDs?
Please check your weekly email for ID's and Passcodes for each service.
Will I get a reminder about logging on to these services?
If you are on the church e-mail list, you will get a weekly e-mail with the Zoom link.
I don't have a camera on my computer, but I do have a Smartphone.
Zoom will work on your Smartphone.
I don't have a computer or a Smartphone. What can I do?
You may telephone the following number:
1-646-558-8656
You will be asked for a meeting ID. The meeting IDs are outlined in paragraph 2.
You won't be able to see us, but you can still hear what's going on.
Please note:
Out here on the North Fork, where I live, the Internet has been a bit "iffy" lately. There is a chance that I will suddenly "disappear" from your screen. If that happens, just hang in there.
I will log back on with my iPhone.