Welcome to the Pastor's Corner, and welcome to the website of the First Presbyterian Church of Greenlawn! We hope that you will find here helpful resources for your spiritual journey.
That early Christians were called the "people of the way" is a reminder to us that we have not yet reached our destination, but continue to make our way along the path of discipleship. What is true of our lives as Christians is also true of this page and site. It, like us, is "a work in progress."
And "may the grace of the Lord Jesus Christ, and the love of God, and the fellowship of the Holy Spirit be with you all"
(2 Cor. 3:14)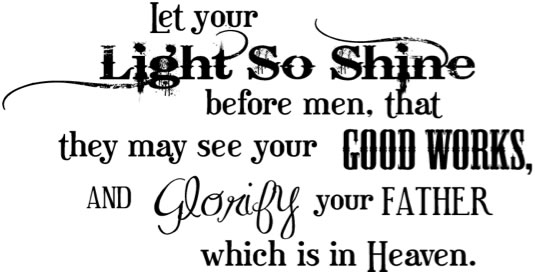 A Message from
Pastor
Ann Van Cleef,
Early Summer 2023
My Beloved Church Family,
Well, I survived The Great Floor Refinishing Project of 2023!
It was what I called a "mushroom project." You know what I mean. It starts out with changing the shelf paper in the kitchen cabinets, and ends up having an addition put on the house.
Okay. I exaggerate. This project started out by our needing to have the kitchen floor refinished. Then came the realization that the kitchen floor would not match the floors in the adjoining rooms, so those floors would have to be refinished as well. But the furniture would first need to be moved, which means that tabletops, drawers, and shelves would have to be cleared. Start packing and call the local moving company! And of course, we couldn't be in the house during the sanding and refinishing, so we needed to figure out how not to be home for a week.
Oh, but it wasn't over after the floor guys left. Even though they cleaned up after themselves, there was still a fine layer of wood dust everywhere. EVERYWHERE! On the walls, the windows, and even in the rooms that had been closed off with plastic sheeting. Two solid days of wiping down walls, washing windows, and taking down dusty cobwebs that I had not realized were there. Only then could the movers put the furniture back, and I could start emptying boxes of tchotchkes.
I'm pleased with the way everything looks, and, despite the difficulties, it was worth it.
My journey as a Christian (and I'm sure yours as well) follows a similar path. Accepting Jesus as Lord and Savior – it's easy at the beginning. But the journey itself? We never realized that there would be alienation of people who don't agree with our beliefs. It's difficult to resist the temptation to submit to practices that are contrary to Jesus' teachings. It's hard to refuse to invest in things that bring harm to others, and to change things that will cause people to give up comfort and wealth. Realistically, living the Christian life has the potential to divide us from the rest of the world. But the reward of Eternal Life makes the journey worthwhile.
Jesus stresses the importance of participating in a worshiping community of like-minded people. I came across this tongue-in-cheek piece that, in its own way, speaks of the importance of worshiping in community. I hope you enjoy it!
Ten Reasons Why I Never Wash
In one church, the Pastor, apparently fed up with all of the excuses given over the years as to why people don't go to church, applied the same excuses in a different context to show how silly they were. Church-goers the following Sunday got a bulletin that included "Ten Reasons Why I Never Wash."
I was forced to wash as a child.
People who wash are hypocrites – they think they are cleaner than everybody else.
There are so many different kinds of soap, I can't decide which one is best.
I used to wash, but I got bored and stopped.
I wash only on special occasions, like Christmas and Easter.
None of my friends wash.
I'll start washing when I get older and dirtier.
I can't spare the time.
The bathroom is never warm enough in winter or cool enough in summer.
People who make soap are only after your money.
Have a blessed summer. We'll be worshiping at 10:00 a.m. in our air-conditioned Parlor. See you in church!
With love and blessings,
Pastor Ann
Pastor Rev. Dr. Ann VanCleef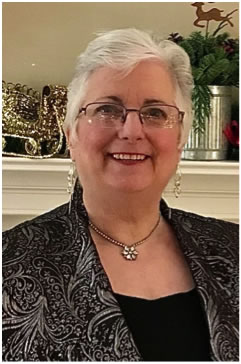 Sunday Worship –
Questions and Answers
By Pastor Ann
Zoom Worship

How are we going to worship on Sundays?
We will be continuing our Sunday worship using a video conferencing system called Zoom. You may log on as early as 10:00 a.m. for coffee and conversation. Worship begins promptly at 10:30, followed by a virtual coffee hour until noon. The easiest way to do Zoom is to download the Zoom App from the App Store. Zoom will work on a computer, a laptop, an I-Pad, or a Smartphone.
What are the Meeting IDs?
Please check your weekly email for ID's and Passcodes for each service.
Will I get a reminder about logging on to these services?
If you are on the church e-mail list, you will get a weekly e-mail with the Zoom link.
I don't have a camera on my computer, but I do have a Smartphone.
Zoom will work on your Smartphone.
I don't have a computer or a Smartphone. What can I do?
You may telephone the following number:
1-646-558-8656
You will be asked for a meeting ID. The meeting IDs are outlined in paragraph 2.
You won't be able to see us, but you can still hear what's going on.
Please note:
Out here on the North Fork, where I live, the Internet has been a bit "iffy" lately. There is a chance that I will suddenly "disappear" from your screen. If that happens, just hang in there.
I will log back on with my iPhone.