Welcome to the Pastor's Corner, and welcome to the website of the First Presbyterian Church of Greenlawn! We hope that you will find here helpful resources for your spiritual journey.
That early Christians were called the "people of the way" is a reminder to us that we have not yet reached our destination, but continue to make our way along the path of discipleship. What is true of our lives as Christians is also true of this page and site. It, like us, is "a work in progress."
And "may the grace of the Lord Jesus Christ, and the love of God, and the fellowship of the Holy Spirit be with you all"
(2 Cor. 3:14)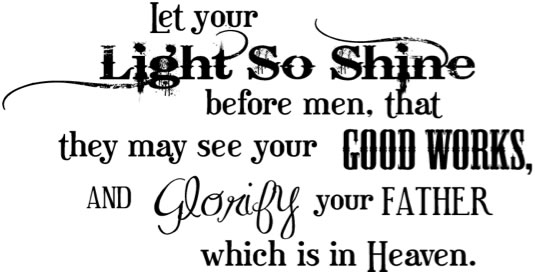 A Message from Pastor
Ann Van Cleef, November 2021
My Beloved Church Family,
Last year at this time, I asked four church members to stand at the pulpit during the Call to Offering, and tell our congregation what our church meant to them. Each testimony was excellent, and given a round of applause.
We're doing the same thing this year. October 24 was the first week. Betty Chatfield spoke; I found her speech so inspiring, that I asked her for permission to publish it in The Steeple Chimes. It's reprinted below; I hope you enjoy it as much as I did.
With love and blessings,
Pastor Ann
Church Is the People … People Are the Church
By: Betty Chatfield
I've been blessed to have grown up in a church where my grandfather was pastor. I went to Sunday School and sang in the youth choir. I was surrounding by loving, caring people who knew right from wrong, respect for others, and weren't afraid to let me know when I was stepping over the line. Worshipping at churches around the country I've found them filled with likeminded 'brothers' and 'sisters' in Christ. I learned this at Church.

Slowly I've grown in faith without even realizing. The constant (and needed) reassurance of sermons and the lessons they provide; attending Bible studies; hearing and sharing experiences with others; those things have calmed me, realizing that I'm not the only one who needs help. There have been so many people who helped me 'see the Light' either by their words, actions or deeds. They were 'planting seeds;' most didn't even know it. People here, my sister included, encouraged me not to be afraid of failure, saying: "If I do well…great …if I don't do well…I may be helping others realize they could do better." I've been able to see that we all have different gifts and don't always see things in the same way … and that's OK. It's reassuring knowing I don't have to agree 100% with everyone. I learned this here at Church.
Volunteering at events, serving on committees, becoming a Deacon, an Elder – these things showed me what joy can be obtained by serving. I've had the pleasure of helping others to discover their gifts and utilize their special God-given talents. The discernment I've gained from prayer groups, Bible studies and fellowship have helped me through rough spots, and reminds me to remain focused on the many blessings I do have. I learned this here at Church.

I've learned how to pray. I thought I knew this, but actually I learned to do it better, believe it or not. Hearing about the power of prayer; the power of a kind word; the power of saying to myself, "What would Jesus do;" the power of just listening; the power of helping someone cry, or the joy in helping someone celebrate! I've learned to be specific when I pray. Turning it all over to Jesus, knowing my burden has been lifted as I put my prayers and my worries into God's hands. I learned this here at Church.
Gradually, the meaning of the lyrics to the hymns I've sung took root in my soul and lifted me up time and time again. It's been a saving grace to me (and I would suspect to my family and relations as well). Many of these lyrics are actually scriptures put to music. Who wouldn't gain strength, courage, peace and understanding listening to so many of these great hymns? Believe it or not, I read from old hymnals at home. I've ministered to others frequently, and sometimes not knowing what to say, I've read the words of these hymns to folks who were in pain. I've encouraged people going through difficult times to recite the refrains to something familiar. When my son Robert's youngest child, Mckenna, was prematurely born, she had to be transferred to a neonatal ICU in a different hospital than her mom's. Robert, hoping to reassure his newborn, reached into the incubator trying to soothe her. He said he didn't know what to do, but he just started singing "Silent Night! Holy Night!" and "Jesus Loves Me" to her over and over. He learned this here at Church. (BTW Mckenna was born in March, is now 10 years old, and is the picture of health.)
I've always prayed that more people would sing or say the words to the hymns on Sunday. You get to see the works: say the words and hear the words all at the same time. What a blessing this has turned out to be in my life! These hymns lift me up and calm me down. And frequently, they have become my prayers, said in far better words than I could ever come up with. I hear these hymns/prayers here at Church.
Thank God I live in America where I was free to learn the Golden Rule and the teachings of Jesus. I pray we never take this freedom for granted.

I LEARNED THIS ALL AT CHURCH. Thank God!
Welcome Rev. Dr. Ann VanCleef!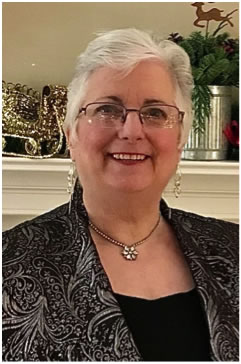 Sunday Worship –
Questions and Answers
By Pastor Ann
Zoom Worship

How are we going to worship on Sundays?
We will be continuing our Sunday worship using a video conferencing system called Zoom. You may log on as early as 10:00 a.m. for coffee and conversation. Worship begins promptly at 10:30, followed by a virtual coffee hour until noon. The easiest way to do Zoom is to download the Zoom App from the App Store. Zoom will work on a computer, a laptop, an I-Pad, or a Smartphone.
What are the Meeting IDs?
Please check your weekly email for ID's and Passcodes for each service.
Will I get a reminder about logging on to these services?
If you are on the church e-mail list, you will get a weekly e-mail with the Zoom link.
I don't have a camera on my computer, but I do have a Smartphone.
Zoom will work on your Smartphone.
I don't have a computer or a Smartphone. What can I do?
You may telephone the following number:
1-646-558-8656
You will be asked for a meeting ID. The meeting IDs are outlined in paragraph 2.
You won't be able to see us, but you can still hear what's going on.
Please note:
Out here on the North Fork, where I live, the Internet has been a bit "iffy" lately. There is a chance that I will suddenly "disappear" from your screen. If that happens, just hang in there. I will log back on with my iPhone.