Welcome to the Pastor's Corner, and welcome to the website of the First Presbyterian Church of Greenlawn! We hope that you will find here helpful resources for your spiritual journey.
That early Christians were called the "people of the way" is a reminder to us that we have not yet reached our destination, but continue to make our way along the path of discipleship. What is true of our lives as Christians is also true of this page and site. It, like us, is "a work in progress."
And "may the grace of the Lord Jesus Christ, and the love of God, and the fellowship of the Holy Spirit be with you all"
(2 Cor. 3:14)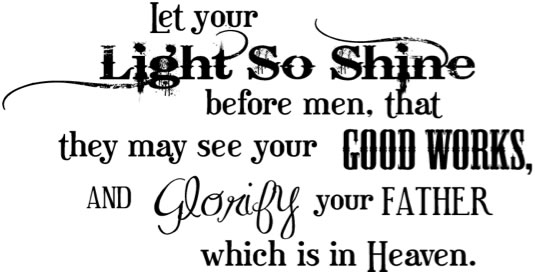 A Message from
Pastor
Ann Van Cleef,
April - May 2023
My Beloved Church Family,
In the February issue of The Steeple Chimes, I talked about tithing. I said that I was going to take that on as a Lenten practice, and then report back to you about how I have been blessed.
Let me give you a little background. In September of 2021, three people within one week spoke to me about Dave Ramsey, a Christian financial "guru," for want of a better word.
I had never heard of Dave Ramsey. But when three people bring up the same subject in the same week, I am smart enough to realize that perhaps God is trying to get my attention. So, I started watching Ramsey's podcasts and bought some of his books. What had to say made a lot of sense to me.
Ramsey has a 7-step "Baby Steps" program leading to what he calls "financial peace."
(1) Save $1,000 for an emergency fund.
(2) Pay off all debt (except the house) using the Debt Snowball.
(3) Save 3 – 6 months of expenses in a fully-funded Emergency Fund.
(4) Invest 15% of your household income in retirement
(5) Save for your children's college.
(6) Pay off your home early.
(7) Enjoy being debt-free, and be outrageously generous.
Each step comes with directions, the most important ones being (1) Take a look at your spending habits and stop spending unnecessarily, and (2) Create a monthly budget and stick to it!
I started the program in October, 2021, and to date, I have paid off over $57,000 worth of debt. I didn't have any credit card debt; this debt was on the car, the RV, and now, I'm paying off the house. (I'm on Baby Step 6.) How did this happen? For one thing, I stayed out of stores, restaurants, and 7-11s. And, I was very intentional about sticking to the monthly budget.
Part of Dave's philosophy is the idea of being outrageously generous. "Over-tip," he says. "And, make sure you tithe."
Tithing was a scary thought. Before October of 2021, I was living paycheck to paycheck. How could I possibly give away one tenth of my income? "Put the tithe at the top of your budget, and God will take care of the rest," Dave teaches.
Once I got past Baby Step 3 (I didn't need to do steps 4 and 5), I took the leap. And guess what! The first month I tried tithing, I ended up with extra money at the end of the month. (Instead of extra month at the end of the money.)
"This can't be possible," I thought. But the same thing happened at the end of the second month. God seems to have a weird way of doing math. When you put God first, everything else just seems to fall into place.
At the beginning of my first tithing month, I wondered how I was going to be blessed. An unheard-of uncle remembering me in his will? 25 pounds of weight dropping from my frame without any effort on my part? None of that happened. What did happen, among other things, was I seemed to find more discretionary time in my day, I found a ring that I thought was lost forever, and, out of the blue, my college roommate re-connected with me after almost 20 years.
Luke 6:38 says, "Give, and it will be given to you. A good measure, pressed down, shaken together and running over, will be poured into your lap. For with the measure you use, it will be measured to you."
I can hardly wait to see what God is going to do next!
With love and blessings,
Pastor Ann
Pastor Rev. Dr. Ann VanCleef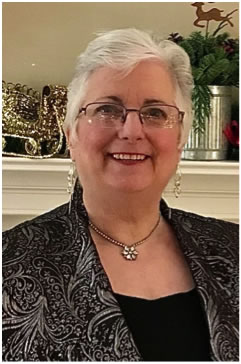 Sunday Worship –
Questions and Answers
By Pastor Ann
Zoom Worship

How are we going to worship on Sundays?
We will be continuing our Sunday worship using a video conferencing system called Zoom. You may log on as early as 10:00 a.m. for coffee and conversation. Worship begins promptly at 10:30, followed by a virtual coffee hour until noon. The easiest way to do Zoom is to download the Zoom App from the App Store. Zoom will work on a computer, a laptop, an I-Pad, or a Smartphone.
What are the Meeting IDs?
Please check your weekly email for ID's and Passcodes for each service.
Will I get a reminder about logging on to these services?
If you are on the church e-mail list, you will get a weekly e-mail with the Zoom link.
I don't have a camera on my computer, but I do have a Smartphone.
Zoom will work on your Smartphone.
I don't have a computer or a Smartphone. What can I do?
You may telephone the following number:
1-646-558-8656
You will be asked for a meeting ID. The meeting IDs are outlined in paragraph 2.
You won't be able to see us, but you can still hear what's going on.
Please note:
Out here on the North Fork, where I live, the Internet has been a bit "iffy" lately. There is a chance that I will suddenly "disappear" from your screen. If that happens, just hang in there.
I will log back on with my iPhone.