________________________
NEW CHURCH OFFICE HOURS

Thursdays and Fridays
11:00 AM to 3:00 PM
__________________
*Sunday Service of Worship
is at 10:30am

Preschool and Sunday School
are offered for all children.

___________________
Tuesday Fellowship Meetings
on Zoom
Our Tuesday Fellowship Group has suspended
meetings indefinitely.
Many thanks to those who participated, and a
special thanks to Ron Lievendag for coming up with
this idea.
___________________
REGULARLY SCHEDULED WEEKLY MEETINGS:

YOUTH GROUP - To Be determined – contact The Fellowship Director – Debbie Eitel for more information and youth group events.
REGULARLY SCHEDULED MONTHLY MEETINGS:
Deacons - 12:00 PM—First Sunday
each Month
Committees
7:30 PM - Finance - Second Tuesday each Month.

The other committees meet at different times and different days depending on their needs-no set time or day.
Session - 12:00 PM—Third Sunday
each Month
Prayer Shawl Ministry– 7:30 PM
Second & Fourth Wednesday
Women's Circle Meetings
Grace Circle - Fourth Tuesday of each month - 2:00 PM

Joy Circle - Second Thursday of
each month
1:00 PM - Parlor
_______________________________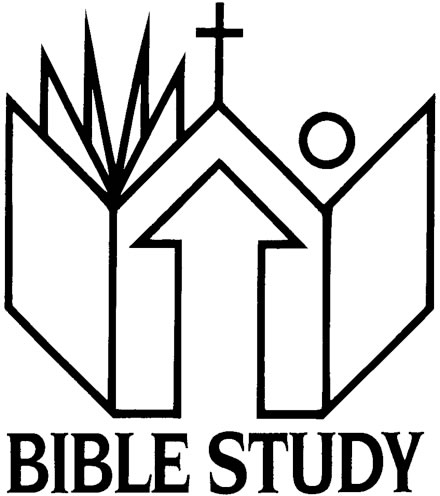 Men's Bible Study Group

A men's Bible study group is meeting every Thursday evening at 7 PM. During this time we will discuss Bible passages as well as current issues that concern men. Everyone is welcome and feel free to bring friends to share in our discussions.
Bible Study

We are proud to offer bible study twice weekly, where all are welcomed
to learn more about the Bible:
• Pastor's Lectienary Bible Study-Wednesdays at 2:00 p.m. in the
Pastor's Study
• Friday Morning Bible Study- at 10:30 a.m. in the Parlor
During this time we discuss passages in the Bible, magazine articles, devotionals, and DVDs and share our thoughts about what the article means to us. We welcome everyone whether you are a member or a guest of the church.

_______________________________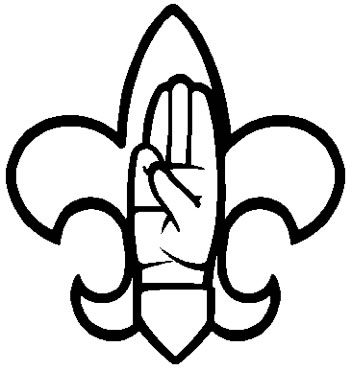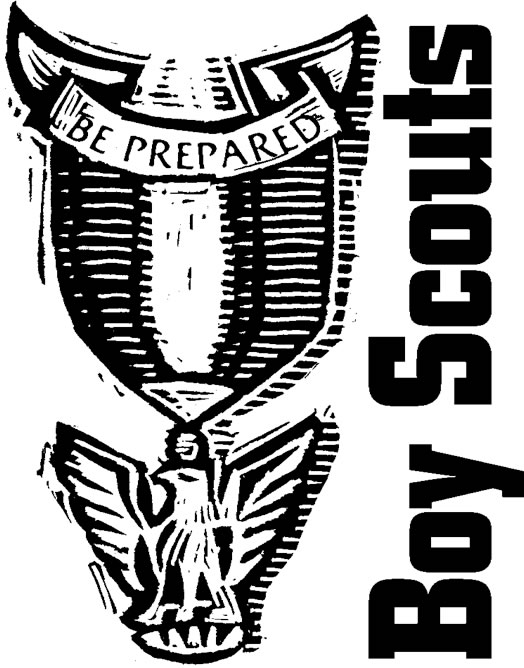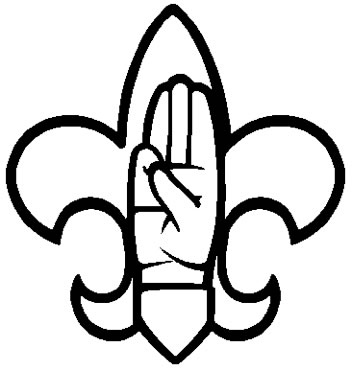 Thinking of joining Boy Scouts? Tired of being bored with nothing to do? Would you like to be having fun with a group of your friends? We can make that happen!
Greenlawn/Centerport Pack 877 is inviting your son to join Cub Scouting. In Cub
Scouts, your son will have lots of fun, learn new things and make new friends. But
Cub Scouts is much more than that; it is Jun with a purpose.
Scouting is a family-oriented organization.
Scouting develops character, leadership, communications skills and good
citizenship.
Any boy in grades 1 through 5 can be a Cub Scout!
If you'd like to learn more about Cub Scouts, please contact:
Rob Butler
Pack 877 Cubmaster
(516) 359-8116
Rbutler1@optonline.net
Scott Cohen
Pack 877 Committee Chair
(516) 987-7878
sdsuser@yahoo.com
CELL PHONES FOR SOLDIERS
Since starting Cell Phones for Soldiers
in 2004, teens Brittany and
Robbie Bergquist
have raised millions of dollars to help our heroes call home.
Proceeds from donated cell phones are used to purchase prepaid calling cards
for American soldiers. Please donate
your newer cell Phones, BlackBerries, iPhones & iPods and join the millions of Americans who have already answered the call to:
" Help Our Heroes Call Home."
(CellPhones For Soldiers.com)
A box for your donations can be found
in the Narthex.
With thanks the Missions Committee.
_______________________________
From Our Fellowship Director: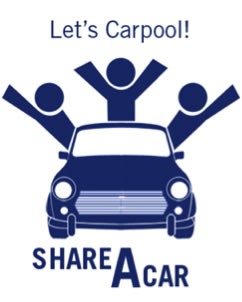 As Fellowship Director I will be starting a new "Ride Share" program
If you would like to be on this list to get a ride to a specific church event \Please let me know
Also ~ if you are willing to "GIVE" a ride to someone on the "Ride Share" list Please let me know as well
We will be trying to pair up people based on
your location/home address
For more info – Please contact me,
Debbie Eitel, by leaving a message at the church office.
__________________________
Recovery Zone
The First Presbyterian Church of Greenlawn is a recovery zone for those in and outside the church who are seeking healing. If you, or anyone you know, would be benefited by a meeting of Alcoholics Anonymous (AA), Narcotics Anonymous (NA), Al-Anon, or Nar-Anon, please contact the church office, or 12-Step websites,
for meeting times.
One way to start such a conversation
is to ask:
Who goes to 12-Step meetings and in what condition?
What happens when they get there?
What is sponsorship and why is it so important?
(1) Twelve-Step members go to meetings because they're a necessity; their very lives depend on them. Most 12-Steppers attend meetings not because they want to, but because they realize they must. They need the meetings, the steps, the program and the fellowship for their very survival.
Wouldn't our church community be stronger if our members had a better sense of how our very lives depend on our continuing participation in Christian faith practices and traditions? Wouldn't our commitment levels deepen if we saw ourselves drawn to or compelled by a larger reality than our passing likes and preferences? Wouldn't our discipleship become more faithful if we engaged in Christian disciplines out of some inner sense of necessity?
Twelve Step members have a clear sense of what they need saving from (addictive processes), and what they are being saved for (abstinence, sobriety and service).
Wouldn't our church community be stronger if its members had a better sense of what they are being saved from and for? Wouldn't our witness be more effective if every one of us could state in a few words what it is that is we still need saving from and what it is that is saving our lives right now?
Twelve Step members have been sufficiently humbled by the mess they have made of their lives that they don't see much point in putting on a show anymore that everything's fine
when it's not.
Wouldn't our church community be stronger if its members achieved a similar honesty regarding the actual condition of their lives rather than how they come across to others? Wouldn't the church attract a wider audience if it were recognized as the site where costly truth was regularly spoken?
(2) At their meetings, Twelve-Step members talk not so much about their feelings about things, but about their experience, strength and hope. They share stories about what they were like, how they are now, and what happened that changed everything around for them.
Wouldn't our church community be stronger if our own words, before, during and after worship had that same shape and character?
(3) Twelve Step members are encouraged to get sponsors and, when they are ready, to sponsor others; they learn that their helping others who are sick and suffering helps their own sobriety and abstinence.
Wouldn't our church community be strengthened if members engaged in more intentional mentoring practices, remembering, of course, that Christ did not come to create spiritual hierarchies among us, but to form inclusive communities characterized by love, service and mutual forbearance?
Diana Butler Bass recently suggested ("The Future of Faith") that those of us who care about our churches' survival may need to hear what is being said on the street about conventional religiosity and church life, and to make some appropriate changes. She dared to suggest that "Right now, the church does not need to convert the world. Rather, the world needs to convert the church."
Perhaps our 12-Step guests who make use of our buildings for meetings, and who may or may not join us for worship (after all, anonymity is a central 12-Step tradition!), can help our church in its own conversion. Maybe they can help us to celebrate our distinctive sacrament of defeat, and to discover again at the Cross a Power for life that becomes available only in utter surrender, "not my will,
but thine."
__________________________________
Stewardship

A Message from the Stewardship Committee

We choose to join churches because we are inescapably drawn to our Creator. We want to learn, understand, and share the love of God. If you've chosen the First Presbyterian Church of Greenlawn, you're part of Christ's body in this place.
As Martin Luther said, "Anyone who is to find Christ must first find the church. How could anyone know where Christ is and what faith in him is unless he knew where his believers are?"
When you receive your Stewardship letter this year, please consider pledging your financial support, but also think about what action you'd like to take in gratitude for the love God has for you.

Thoughts on Stewardship
"As followers of Jesus today, we cannot keep our money and our faith in separate compartments. By putting our money where our faith is, we tell the world what we really believe."
(Eva Stimson, editor of Presbyterians Today).…
People give money not because the church has needs but because the church meets needs.

Send Somebody
There was once a little church that had only four members named Everybody, Somebody, Anybody and Nobody.
One day there was a really important job to be done in that little church and Everybody was sure that Somebody would do it. Anybody could have done it, but Nobody did it. Somebody got angry about that, because it was Everybody's job. Everybody thought Anybody could do it, but Nobody realized that Everybody wouldn't do it. It ended up that Everybody blamed Somebody when Nobody did what Anybody could have done.
__________________________________
This is Your Church
As Christians, we are called to serve God by serving others. Here at Greenlawn, many members respond to that call by
volunteering their time and talents in one or more of the activities that support our church and community. Volunteers care for our church and facilities, participate in our worship and music services, nurture each other in times of need, and reach out to lend a helping hand in communities
near and far.

Ask yourself :
"How is God calling Me to His Service?"

VOLUNTEERING

Here is what some mighty fine people have said about VOLUNTEERING.
They can't all be wrong.
"Everyone can be great because everyone can serve. You don't have to have a college degree to serve. You don't even have to make your subject and verb agree to serve . . .you only need a heart full of grace."
~Martin Luther King, Jr.
Dear children, let us not love with words or tongue but with actions and in truth.
1John 3:18
Each one should use whatever gift he has received to serve others, faithfully administering God's grace in its various forms. 1Peter 4:10
Volunteers are not paid -- not because they are worthless, but because they are priceless. ~Anon
If you want to lift yourself up, lift up someone else. ~ Booker T. Washington
The best way to find yourself, is to lose yourself in the service of others. ~Ghandi

"I don't know what your destiny will be, but one thing I know: the only ones among you who will be really happy are those who have sought and found how to serve." ~Albert Schweitzer

"The best way to cheer yourself up is to try to cheer somebody else up." ~Mark Twain

"Act as if what you do makes a difference. It does." ~William James

"I am only one, but I am one. I cannot do everything, but I can do something. And I will not let what I cannot do interfere with what I can do." ~Edward Everett Hale

"Not only must we be good, but we must also be good for something." ~Henry David Thoreau

Volunteering is not a choice, it's a responsibility. ~Anon
__________________________________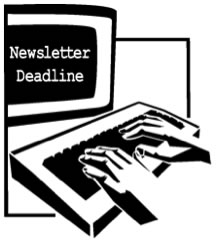 Steeple Chimes Deadline
Is the third Monday of each month.
Our Administrative Assistant is always looking for poems, articles,
stories of faith, and up-coming events
to share with all of you through your newsletter.
Items for Steeple Chimes can be left in the
Steeple Chimes mailbox or
emailed to the church office at
fpcgoffice@gmail.com
Thank you for contributing to YOUR church newsletter.
_________________________________
Click Here to read about our
Church's History
The First Presbyterian Church of Greenlawn
On August 30, 1872 The First Presbyterian Church of Greenlawn was incorporated. The original, "little white church," was dedicated in November 1878 and served the community until 1960; when it was torn down to make way for the current sanctuary. Ground was broken for the new church in November 1960, the cornerstone ceremony was held in May 1961, and the dedication service was held on December 2, 1962.
We would like to recognize and thank the following members of the church who have faithfully served our church and the Lord for 50 years and longer.
(Call the church office if you would like to celebrate with and for them).
Have You Named the First Presbyterian
Church of Greenlawn in Your Will?
Click here to view article
Where There's A Will There's A Way

Although the idea of inheriting the kingdom of God comes up only a few times in the letters of Paul (1 Cor 6:9-10, 15:50; Gal 5:21), it was his way of describing the future that is in store for those who are in Christ. In Paul's theology, "inheriting the kingdom of God" refers to our final heavenly existence when believers inherit the heavenly likeness of Christ himself,
when the Son hands over the kingdom to the Father, and God is
"all in all" (1 Cor. 15:24-25).
One of the things we do when we gather for worship is read God's will so that all God's children may know what their inheritance is. In our time, as in Paul's, there are lots of folk who don't expect to hear their names read out loud, and so they never show up for the reading. As Christ's evangelists, we share with all God's children God's invitation to come, hear and celebrate as all of our names
are called.
We will make that invitation to our family, friends, and neighbors because we know firsthand how wonderful it is to hear our own names on the lips of our Lord. We will make that invitation because we know the energy and purpose that is ours when we hear the words, "Dear child of God, this is yours. Now go do something with it to bring blessing to my broken world." We will make that invitation because we know that when there's a will there's a way.
Have You Named the First Presbyterian Church
of Greenlawn in Your Will?

A properly executed will permits you to accomplish goals even after your passing. One of those goals may be to create a legacy for the First Presbyterian Church of Greenlawn.
A bequest in your will might be a specified amount, a percentage of your estate, or a residual amount (after expenses and other bequests have been deducted).
Speak with your attorney about how best to include the First Presbyterian Church of Greenlawn in your will given your special circumstances. Although your attorney can assist you with specific language, here is some typical language that might help you get the conversation started with your attorney.
General Bequest. A general bequest is among the most popular ways to make a planned gift. In a general bequest, you leave a specified dollar amount: "I give _________ (insert dollar amount) to the First Presbyterian Church of Greenlawn, 497 Pulaski Rd, Greenlawn, NY 11740 as an unrestricted gift."
Percentage of Estate: You can also designate some portion or percentage of your estate: "I give______ % (insert specific percentage) of my estate to the First Presbyterian Church of Greenlawn, 497 Pulaski Rd., Greenlawn, NY 11740, after all debts, taxes, expenses, and all other bequests have been paid as an
unrestricted gift."
Residuary Bequest. You can also designate what some describe as a residuary bequest: "I give the remainder of the property I own at death to the First Presbyterian Church of Greenlawn, 497 Pulaski Rd, Greenlawn, NY 11740, after all debts, taxes, expenses and all other bequests
have been paid as an unrestricted gift."
The First Presbyterian Church of Greenlawn has a proud heritage, and your gifts and bequests can assure its continuance into the future. Thank you for keeping the promise of that future in your prayers.
__________________________________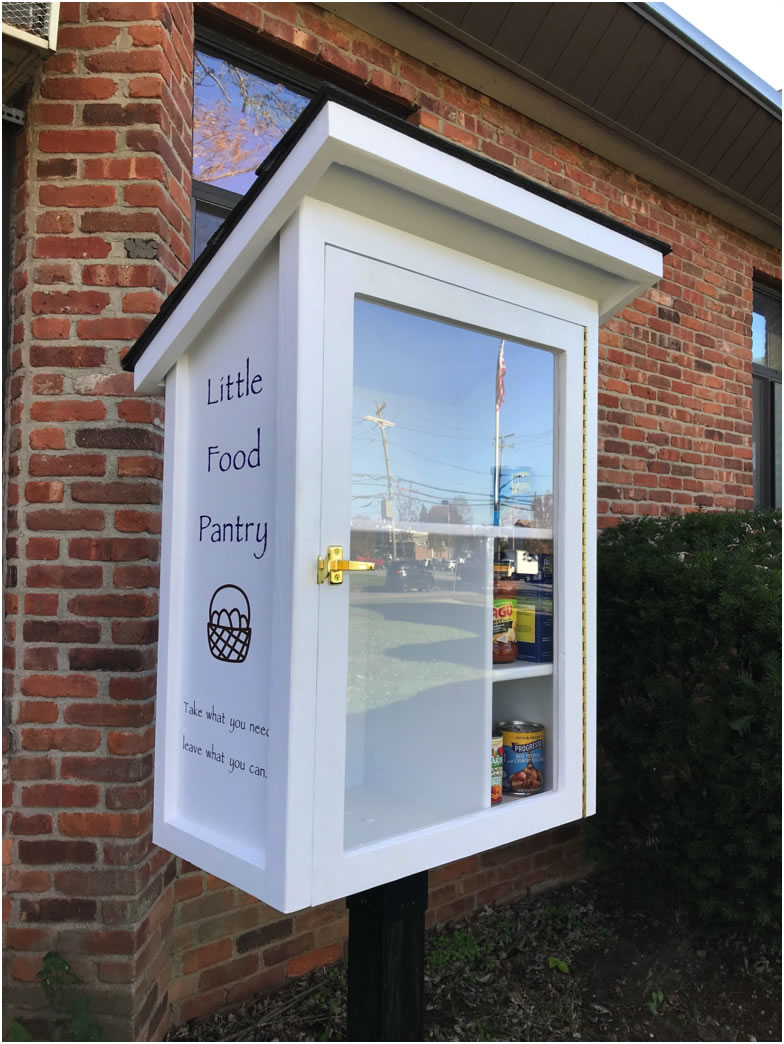 Our Board of Deacons has voted to install a
Little Free Food Pantry in the front of our church.
Very similar to the Little Free Libraries that are so popular, Little Free Food Pantries are a national trend. The idea is that those who are in need may take
what they need any hour of the day or night, and those who are able to give may place food in the pantry
at any time.
By building and installing a Little Free Food Pantry, we will be able to increase our outreach to the community. We will do this on a trial basis, with hopes that the idea will not be abused.
Take what you need.
Leave what you can.
Our Little Food Pantry is open 24/7.
It is located in the front garden of the church.
New Clothing Bin
The FPCG Session has voted to contract with a new clothing recycling and outreach company. Very soon, you will see two new and aesthetically pleasing clothing recycling bins set up in our back parking lot.


The company is called H&M Leasing, and has been vetted and approved by The Presbytery of Long Island. They will accept used clothing, shoes, toys, and bric-a-brac items (kitchenware, etc.). The goods are sold to Third World nations where people cannot afford to purchase even inferior new clothing. This will give people the opportunity to purchase good, clean, usable items at extremely low prices.
Our church will receive 10 cents a pound for
any items donated, and checks will be sent to
us once a week.
As you are changing your closets from summer to winter clothing, please put aside any items you don't need any more. We will let you know as soon as the new clothing bins are ready.
Many thanks to Betty Chatfield for working
on this project.

__________________________________
An Additional Scripture Reading
Betty Chatfield submitted this scripture reading which, unfortunately, did not fit on the Prayer Corner page.
Since this is the kind of life we have chosen,
the life of the Spirit, let us make sure that we do not just hold it as an idea in our heads
or a sentiment in our hearts, but work out its implications in every detail of our lives.
That means we will not compare ourselves with each other as if one of us were better and another worse. We have far more interesting things
to do with our lives. Each of us is an original.
~Galatians 5:22-26 Message Bible
Two Poems
Leonora Colletti submitted the following two poems, which are related to one another. The first one is very famous; the second one is a take-off on the first.
FOOTPRINTS IN THE SAND
Author: Carolyn Joyce Carty
One night a man had a dream. He dreamed he was walking along the beach with the LORD.

Across the sky flashed scenes from his life. For each scene he noticed two sets of footprints in the sand: one belonging to him, and the other to the LORD.

When the last scene of his life flashed before him, he looked back at the footprints in the sand.
He noticed that many times along the path of his life there was only one set of footprints.
He also noticed that it happened at the very lowest and saddest times in his life.

This really bothered him and he questioned the LORD about it: "LORD, you said that once I decided to follow you, you'd walk with me all the way. But I have noticed that during the most troublesome times in my life, there is only one set of footprints. I don't understand why when I needed you most you would leave me."

The LORD replied: "My son, my precious child, I love you and I would never leave you. During your times of trial and suffering, when you see only one set of footprints, it was then that I carried you."
__________________________________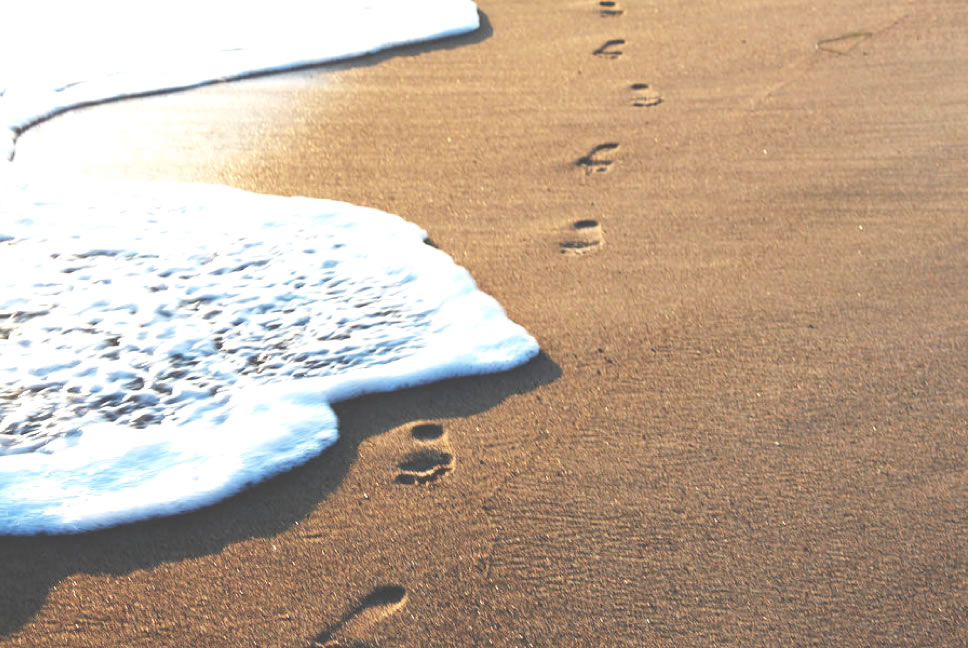 BUTT PRINTS IN THE SAND
Author: Unknown
One night I had a wondrous dream,
One set of footprints there was seen,
The footprints of my precious Lord,
But mine were not along the shore.
But then some stranger prints appeared,
And I asked the Lord, "What have we here?"
Those prints are large and round and neat,
"But Lord they are too big for feet."
"My child," He said in somber tones,
"For miles I carried you alone.
I challenged you to walk in faith,
But you refused and made me wait."
"You disobeyed, you would not grow,
The walk of faith, you would not know.
So I got tired, I got fed up,
and there I dropped you on your butt."
"Because in life, there comes a time,
when one must fight, and one must climb.
When one must rise and take a stand,
or leave their butt prints in the sand."
____________________________________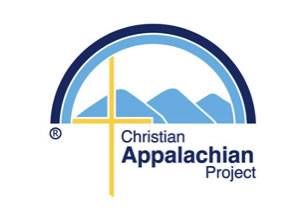 Missions Committee Spotlight:
Christian Appalachian Project
The Missions Committee is focusing on five charities this year, in addition to our four Presbyterian offerings. Two are local charities (Huntington Hands Rescue Mission and Harry Chapin's Long Island Cares); one is a local youth project (Long Island Youth Mentoring); one is a national charity (Christian Appalachian Project); and one is international (Mercy Ships).
This article focuses on our national charity: Christian Appalachian Project.
For over 50 years, Christian Appalachian project (CAP) has served the people of Appalachia by building hope, transforming lives, and sharing Christ's love.
Their work started when Rev. Ralph Beiting, a Catholic Priest from northern Kentucky, was assigned to pastor a large portion of east-central Kentucky. Through his outreach, he witnessed tremendous poverty in Appalachia. He saw children weak from hunger, families beaten down by hardship, seniors living in fear and isolation, and communities desperate for hope.
With the help of family and friends, he provided food, clothing, and other essentials to neighbors in need. What started small quickly grew, and Christian Appalachian Project
was founded in 1964.
Through donor support, dedicated volunteers, and a selfless staff, CAP now touches the lives of more than one million people each year. By working with other local food banks and humanitarian service providers, their reach extends to parts of all 13 states in the Appalachian region, including Alabama, Georgia, Kentucky, Maryland, Mississippi, New York, North Carolina, Ohio, Pennsylvania, South Carolina, Tennessee, Virginia, and West Virginia.
Each life that is lifted up reflects Christ's love and the generous spirit of their supporters. More information is available on www.christianapp.org .
Mid Summer Worship at FPC Greenlawn

On July 24, we unpacked The Lord's Prayer with
"A Lesson on Prayer."
God blesses us abundantly. On July 31, we wondered "How Do We Handle Our Blessings?
We humans put too much emphasis on things of this world, and not enough emphasis on God's Kingdom. On August 7, we explored this theme with "The Fear of Loss." Communion was served.
On August 14, a seminary classmate of Pastor Ann's, Glenn Rubin, was our guest preacher. Pastor Glenn comes to us from the Methodist tradition, and preached on one of his favorite topics: music.
Christianity is more about compassion than in rule-following. The August 24 sermon was called, "Compassion vs. Legalism."
August 28 was "Home Run and Re-run Sunday. People voted on the sermon they wanted to hear: the winner was "Thank God for Hand-Me-Downs, originally preached on November 21, 2021.

Upcoming Worship Themes

September 4 is Labor Day Weekend. The sermon will be about the blessings of work. Communion will be served.
On September 11, we will observe the 21st anniversary of 9/11.
September 18: We all know the Golden Rule. The sermon is titled, "Doing unto Others."
September 24: The poor man and the rich man in Luke 16 both die. With whom do you identify?

October 1 is World Communion Sunday. When we all share the Meal where Christ is our host, we are connected in ways that transcend boundaries of geography and language. Around the Table, we broadcast our faith to the world and say, "Come and dine;
there is room for all."

Pastoral Visits

If you are admitted to a hospital, please have someone contact the Church Office, or, Pastor Ann directly, so she may visit you. Because of privacy issues, hospitals will not notify us if you have been admitted.
Our Pastor makes regular visits to church members in nursing homes. Again, if you are admitted to a nursing home, please contact us.
Homebound church members are invited to make an appointment for a pastoral visit and/or Communion. Please e-mail Pastor Ann at pastorannsutton@yahoo.com to set up a mutually agreeable time.
__________________________________
Transplant Games of America
Kathie Gerlach is back in church, having participated in the 2022 Transplant Games of America (TGA), held in San Diego, CA,
from July 27 – August 3.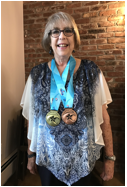 Every two years, the TGA gathers thousands of transplant recipients, living donors, donor families, caregivers, transplant professionals, and supporters for the world's largest celebration of life. Forty state teams and a few international teams, consisting of transplant recipients, compete in over 20 athletic and recreational competitions to raise awareness for organ and tissue donation / transplantation.
Kathie competed with Team Liberty, representing Long Island, New York, New Jersey, and Connecticut. She received a gold medal in swimming for the 100-meter breaststroke, and a bronze medal in mixed doubles cornhole.
This is the 18th TGA that she has participated in since 1986.
Kathie has received two kidney transplants, and will be celebrating
47 years with her "Gift of Life" on September 8, 2022.
She feels truly blessed.
__________________________________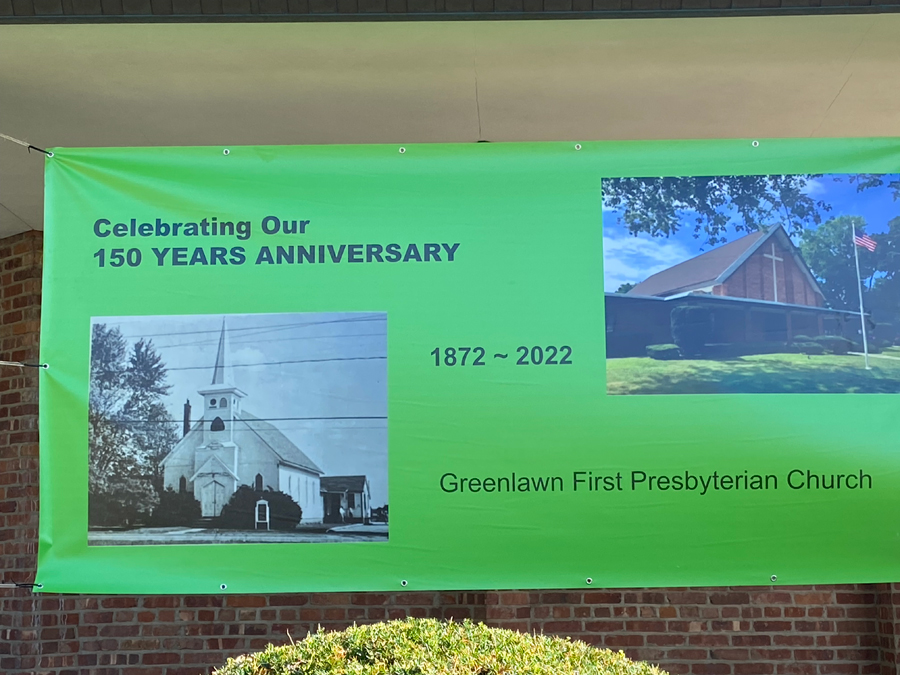 Gala 150th Anniversary Luncheon
Our 150th Anniversary Gala Luncheon will take place on Sunday, October 23, at 12:30 p.m. in Moose Hall.. It will be catered by Lighthouse Catering. The menu, which will be served buffet style, will be:
Mixed Greens Salad
Choice of:
Salmon with Apricot Glaze
Chicken Pizzaiola
Beef Carne Asada
Roast Potatoes
Grilled Vegetables
Choice of: Cake or Mixed Fruit
Tickets are $40. Yes, friends and family are invited. You may purchase tickets during Coffee Hour or by sending your check to:
FPC Greenlawn – Anniversary Tickets
497 Pulaski Road
Greenlawn, NY 11740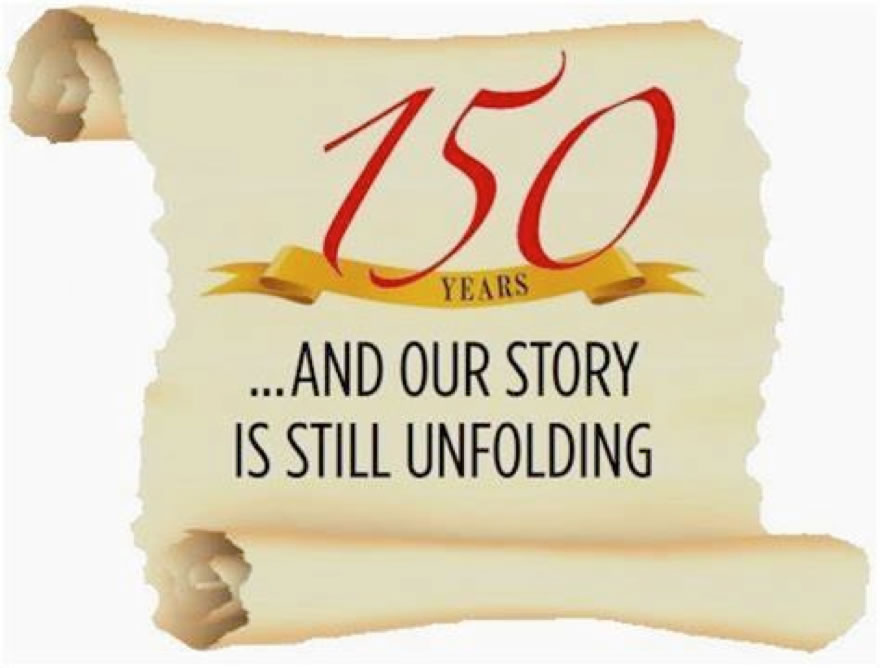 __________________________________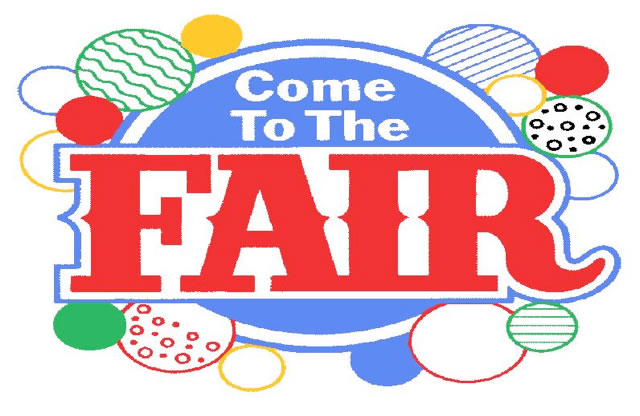 The Church Fair is Coming!
Our Church Fair is coming, and chairperson Larry Foray promises it's going to be better than ever. About half of the vendor slots are taken, with three weeks yet to go before the Fair.
Mark your calendars for Saturday, September 24, from 9 a.m. to 3 p.m. on the front lawn of the church. In addition to the vendors, there will be food, entertainment, and yard sale tables to benefit the church. 10' x 10' spaces are still available.
This is an "all-hands-on-deck" event. Please see Larry Foray, Fair Chairperson, and tell him how you would like to help.
Items for the church yard sale tables may be dropped off at church any Thursday, Friday, or Sunday.
__________________________________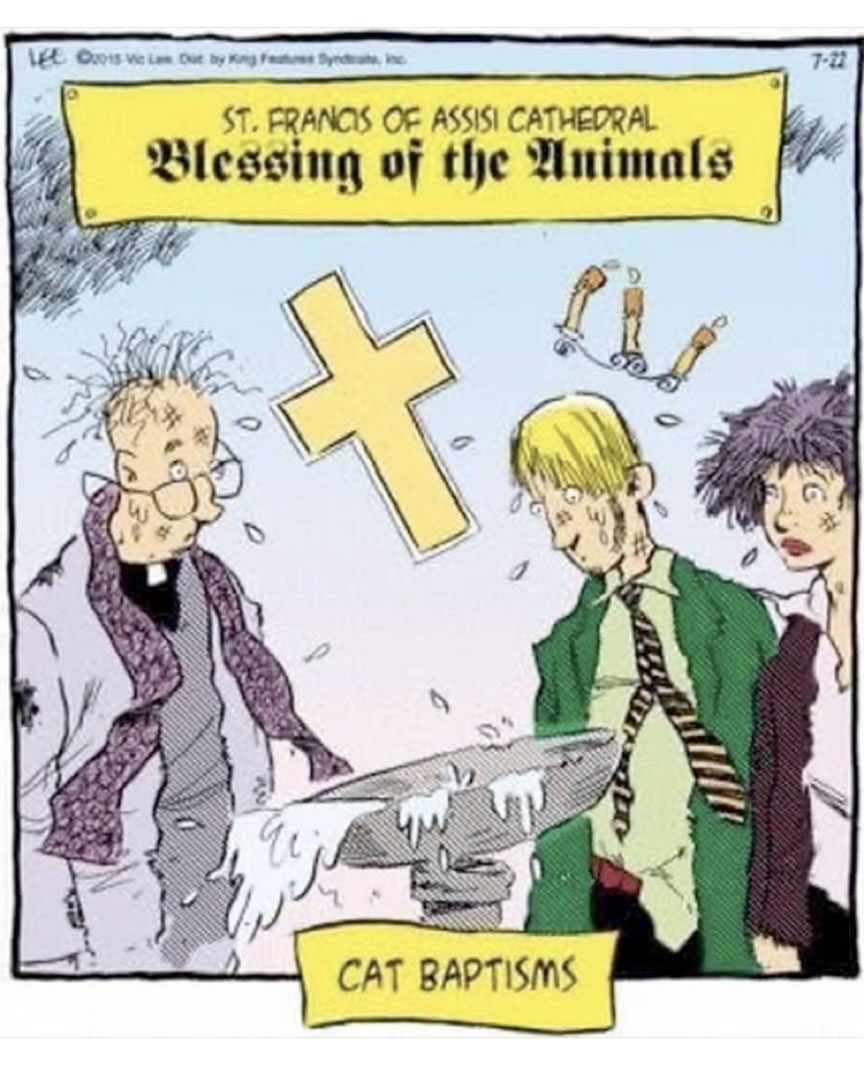 Blessing of the Pets
Mark your calendar! We will hold our Blessing of the Pets Service on the back lawn of the church on Sunday, October 2, at 1:00 p.m.
If it rains, the Pet Blessing will be held the following Sunday, October 9. Please help spread the word.
Laity Sunday
Our church will hold a Laity Sunday sometime this fall. During Laity Sunday, the Pastor gets to sit in the congregation, while members and friends of the church run the service.
In order to have a Laity Sunday, we need to have someone willing to preach. We also need people willing to read other parts of the Service. Any volunteers? Please see Pastor Ann.
__________________________________
Peace Pole to Be Planted at FPCG
Honoring 150th Anniversary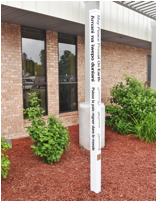 An update on the Peace Pole: we had hoped to dedicate our new Peace Pole on September 11. However, it is not due to arrive until the end of the month. Instead, we will dedicate it as part of our 150th Anniversary Celebration on October 23.
There are an estimated 250,000 Peace Poles in every country in the world, dedicated as monuments to peace. Each Peace Pole bears the message "May Peace Prevail on Earth" in eight different languages, two on each of its four sides.
Peace Poles have been placed in such notable locations as the North Magnetic Pole, the Hiroshima Peace Memorial, and the site of the Egyptian Pyramids in Giza.
Our Peace Pole is a gift from the Van Cleefs, The languages on our pole will be English, Spanish, Greek, Hebrew, German, Korean, Italian, and French.
Goodbye to Leonora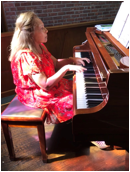 Our Director of Music, Leonora Colletti, will be leaving us to take an organist position at a church closer to her home. We have enjoyed her music these past several years, and have always appreciated the way she goes "the extra mile" for us, doing such things as making COVID masks, decorating the Communion Table, and working on the Vision Team.
We will get an opportunity to say goodbye to Leonora at a special coffee hour reception on September 11.
May God bless you on this next step in your musical career, Leonora!

Clothing Bin
Did you know that our church gets paid 10 cents a pound for items that are put into the clothing bin next to our back parking lot? We receive a check once a week, sometimes for as little as $1.50, and sometimes for as much as $8.00. Every little bit adds up!
Additionally, bric-a-brac and kitchen items may be left next to the bin for pickup. Donated items are sent to developing countries, so this is a win-win for everyone involved.
__________________________________


Presbyterian Church Pentecost Offering


With everything that was going on in late May and early June, we were unable to receive the Pentecost Offering on June 5. Instead, we will receive it on June 26. Please be generous.
A gift to the Pentecost Offering helps the church encourage, develop, and support its young people, and also address the needs of at-risk children. 40% of the Pentecost offering can be retained by individual congregations wanting to make an impact in the lives of young people within their own community. The remaining 60% is used to support children-at-risk, youth, and young adults through ministries of the Presbyterian
Mission Agency.

Our 40% will be shared with Long Island Youth Mentoring, a favorite charity of ours

__________________________________
Masks


Due to the ongoing pandemic, we will be
wearing masks in the church building. Thank you
for your cooperation.

__________________________________
Church Growth
By: Pastor Ann
My denomination, The United Church of Christ, requires that Clergy take 25 hours of Continuing education every year. While I was at the New York Conference Annual Meeting last week, I took advantage of an opportunity to attend a workshop on church growth. Here are some highlights from the notes I took.
Your church isn't going to grow simply because you want it to. You must develop a written Church Growth Plan, and then implement it.
The reason you want your church to grow shouldn't be about money. It should be about bringing people to God through Jesus Christ.
Is your church willing to invest time, effort, resources, and money toward the goal of church growth?
What we do inside the church on Sunday morning does not necessarily lead to church growth. It's what we do outside the church walls that will bring people in.
Ask each church committee to put one additional event on their calendar that is about church growth.
Take a good look at your surrounding community. What are the demographics? The social hubs? The community needs?
What kind of "competition" is there for people's time on Sunday mornings? In other words, what other choices does your community have on a Sunday morning?
What is the community's perception of your church?
Where do people in your community tend to gather? (Fire department, golf course, coffee shop, etc.) Can some of your church members become part of those organizations?
What are the strengths and weaknesses of your church?
Do you have an "elevator speech" (25 words or so) prepared for when people ask you about your church?
When some unexpected money comes in, certainly save part of it. But use some of it to strengthen your existing ministry in the area of community outreach.

When there is a large community activity, are you a part of it? The very least you can do is give out water bottles!
Other outreach ideas: literacy, building homes, Halloween activities, day camp, ESL classes, scholarships.
Do you have a slogan? "The little church with a big heart," for example?
Is your slogan on a banner outside your church?
When you participate in a community activity, wear your church T-shirts so you get noticed! (And be sure to have your elevator speech ready.)
Sponsor a Little League team. (The church name will be on their uniforms.)
Be willing to give up things that aren't working. Don't continue to do something because "Mrs. Jones will be upset if we stop."
Church growth is a process, and not just one meeting.
Your thoughts?

Updates from the Vision Team

Our Mission:

RETAIN our current members.
RECONNECT with former members.
REACH OUT to potential new members
We hope to have a "Movies with a Message"
program in the fall, and are considering a series called "A.D."

We looked at a flyer for a children's Bike Safety
Rodeo sponsored by an East End Fire Department.
We will put this idea in our files for future consideration.
Pastor Ann will have some green t-shirts made
up for helpers to wear at the Church Fair. (Kathie
Gerlach brought it up, Pastor Ann was already
planning on it. Great minds think alike!)
We talked about a September Rally Day. Even
though we do not currently have Sunday School
kids, the Vision Team felt we should rally anyway.
Larry Foray updated the Team regarding the
Church Fair. Sample flyers were distributed. The
church will have several tables where we can make
a little money on yard sale items. Maps were
provided of the proposed layout of tables. The
Food Court will probably be inside; all other tables
will be outside on the front lawn. There are 28
vendor slots available at $60 each. We will try to
have some raffle baskets, and will ask the entire
congregation for help so it doesn't fall on one
person. Larry presented these ideas to the Session
on June 17, and it was approved unanimously.
__________________________________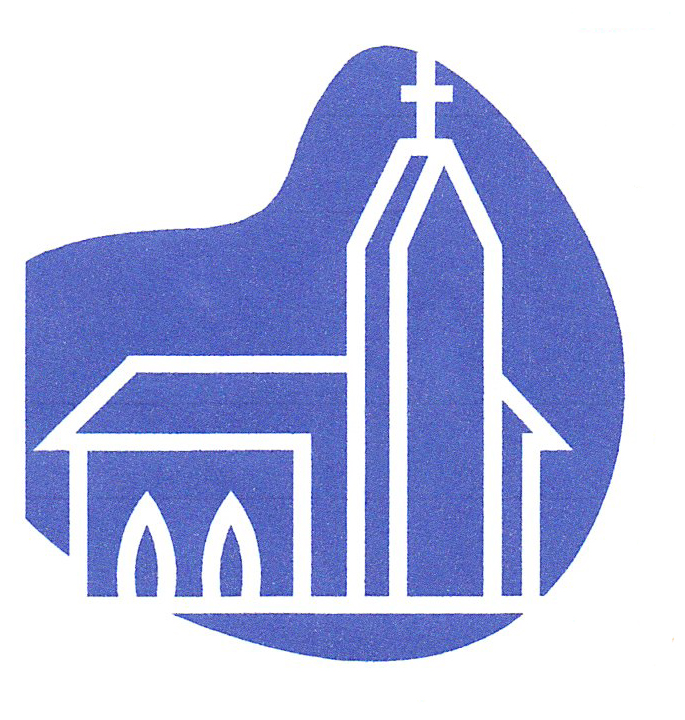 Remembering Your Church
In last month's issue of The Steeple Chimes, we wrote about a bequest we received from the estate of John Everett Dodge, a former member of our church.
Christians are called to be good stewards of their property, both now and even after passing. Have you given consideration to making a commitment to the Lord for futu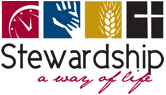 re ministry in Christ's name?
Stewardship
This year, we kicked off our Stewardship Campaign on October 24. Pastor Ann delivered the stewardship sermon. This will be followed up with a letter and pledge cards mailed to members and friends in November.
Whether we gather for worship inside our Sanctuary or on Zoom, we continue to be the Body of Christ through our ministries, our witness, and our care for one another.
This is not a time to pull back in fear, but to support one another, love our neighbor, and lean into the promises of God, like never before.
Now, more than ever, we ask you to pledge generously to support our life and ministry.
__________________________________

PRAYER
~M. Hilmer

Thank you, Father, for being always with me.
Forgive me for forgetting to thank you for that.
Even when I am feeling that
I'd like to be alone for a while,
I never really want to be entirely alone.
I am thankful that You know
my every thought and need.
Thank you for your countless blessings,
even the ones that seem so hard to count. Amen.

***

KEEPING COMPANY WITH GOD
~Decision interview with Philip Yancey
author of "Prayer: Does It Make Any Difference?"

Q: The Bible encourages us to persist and persevere in prayer. If the Lord hears us the first time, why do we need to continually ask?

A: I don't think we'll ever solve that mystery. There are a lot of things going on in prayer that we don't know about—that are invisible to us. I don't know what role persistence plays, but Jesus encourages it. I read somewhere that you can boil down Jesus' comments about prayer into three things. Keep it short, keep it honest and keep it up. Jesus valued prayer before every major event in His life. He spent hours, sometimes a whole night, in prayer.
***

One of the most tragic things I know about human nature is that all of us tend to put off living. We are all dreaming of some magical rose garden over the horizon — instead of enjoying the roses that are blooming outside our windows today.
~ Dale Carnegie

IN HONOR OF LABOR DAY

"No man needs sympathy because he has to work, because he has a burden to carry.
Far and away the best prize that life offers is the chance to work hard at work worth doing."
~ Theodore Roosevelt

To fulfill a dream,
to be allowed to sweat over lonely labor,
to be given a chance to create,
is the meat and potatoes of life.
The money is the gravy.
~Bette Davis

***

MAKE DUST
~Bob Burdette
My son, remember you have to work. Whether you handle pick or wheelbarrow or a set of books, digging ditches or editing a newspaper, ringing an auction bell or writing funny things, you must work.

Don't be afraid of killing yourself by overworking on the sunny side of thirty. Men die sometimes, but it is because they quit at nine p.m. and don't go home until two a.m. It's the intervals that kill, my son. The work gives you appetite for your meals; it lends solidity to your slumber; it gives you a perfect appreciation of a holiday.

There are young men who do not work, but the country is not proud of them. It does not even know their names; it only speaks of them as old So-and-So's boys. Nobody likes them; the great, busy world doesn't know they are here.

So, find out what you want to be and do. Take off your coat and make dust in the world. The busier you are, the less harm you are apt to get into, the sweeter will be your sleep, the brighter your holidays, and the better satisfied the work world will be with you.
***

"He who works with his hands is a laborer.
He who works with his hands and his head is a craftsman.
He who works with his hands and his head and his heart is an artist."
~ Francis of Assisi

Submitted by Betty Chatfield

PRAYERS OF THE PEOPLE
Your prayers make a difference!
Please lift up the following in prayer:
(Contact the church office or pastor for more information, or if you would like to be added to
the e-mail distribution of prayer partner)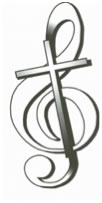 WOMEN'S CHOIR
The Women's Choir meets every Sunday at 9:45am.
The choir will sing on November 21 and on December 19.
Contact Pastor Ann if you are interested.
__________________________________

FOOD PANTRY NEWS

You may call the church office at (631) 261-2150 to arrange for a grocery bag pick-up. Please leave a message; we will get back to you.
One of our Deacons learned of a local food pantry that was desperately in need of food. We were happy to share some of the food in our pantry for the benefit of the greater community.

As you shop for food for your family!
Cereal, fruit juices, pasta, pasta sauces, and
salad dressings are
currently needed.
The Deacons thank you for your continuing
generosity and support!
The Board of Deacons is grateful to all of our church members who have helped to keep our pantry shelves stocked. There is an on-going need for toilet paper, paper towels, cereal, canned fruit, pasta and sauces.
Cash donations can also be used by the Deacons to
fill in items that need to be purchased.
FOOD PANTRY HOURS
The Board of Deacons has established
hours of operation
for our Food Pantry since the number of
visits to the pantry
has increased over the past year.
The new hours are Monday-Wednesday-Friday
from 9:30 am to 1:30 pm.
There is an ongoing need for cereal
and pasta.
Thanks to all of you who remember our pantry each week as you shop for your family.
The number of visitors to our Food Pantry has been on the rise over the past year!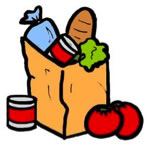 __________________________________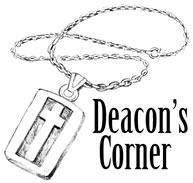 Call For Coupons!
For the Deacon Food Pantry
~ We are accepting Manufacturer Coupons ~
Any unused coupons will be donated to The Elwood Library where coupons are being collected and
sorted for military families in need
~ Please NO Store coupons or fast food
restaurant coupons!
The coupon collection box is located on the table outside
the Church Office.


The Nursery Room

CE is proud to announce that this year we will once again have a nursery available for babies through 2 years old. The Nursery Room will be appropriately equipped for this age group. With your help this project will help us serve the needs of all our parishioners.
Please prayerfully consider donating one Sunday to help care for our little ones.
Wouldn't it be fun to play Grandma, Grandpa, Aunt or Uncle for an hour or so on Sunday?
There will be three other Sunday School classes each week:
• Children from preschool to second grade will meet in the room next to the Nursery on the lower level.
• Children from 3rd grade through 6th grade will meet in the Sunday School room next to the church Parlor.
• Seventh through 12th graders will meet in the Parlor.
We will be using the Gospel Light curriculum and young peoples literature written by Jack Crabtree and other noted authors. Help the CE Committee have another successful year. Volunteer to teach and/or share your faith with our young people.
Train a child in the way he should go, and when he is old
he will not turn from it. Proverbs 22:6
__________________________________

Altar Flowers

Each Sunday flowers beautify the Chancel of ourchurch. We would encourage any and all to donate flowers for birthdays, anniversaries, "in memory of', etc. A check for $35 should be made to Greenlawn Presbyterian Church.
To order flowers, please call
the church office (631-261-2150)
__________________________________
Thursday Walkers

Are you interested in walking the talk?
Some of our members
have formed a walkers group.
Weather permitting, we meet
at the church Thursdays at 1:30 pm,
and stroll through the
neighborhood together, getting exercise
and making connection
with one another and with our God who
loves human bodies
so much he became one Himself. Speak
with Pastor Fred for further details.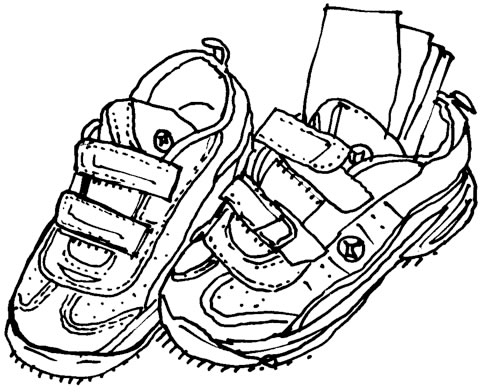 __________________________________

A LAUGH IS THE BEST MEDICINE

When I say, "I'm just going to the bathroom," my dogs hear "family meeting! Assemble now!"
The Institute of Unfinished Research has concluded that 6 out of 10 people
Procrastination is totally a good thing. You always have something to do tomorrow, plus you have nothing to do today.
Devil: "And this is the lake of lava that you'll be spending eternity in."
Me: "Actually, we're underground, so it would be called magma."
Devil: "This is why you're here, you realize."
I don't always go the extra mile, but when I do, it's because I missed my exit.
"Just cleared out some space in the freezer."
That sounds so much more productive than "I just polished off another pint of ice cream," doesn't it?
I've started investing in stocks: beef, chicken, and vegetable. One day I hope to be a bouillonaire.
The fitness trainer asked me what kind of squat I was going to do today. I said .. diddly squat!
I can't afford an Ancestry DNA kit to learn about my relatives. So instead, I posted online that I had won the lottery.
When I was a kid, they didn't take me to a psychologist … my Mom was able to open my chakra, stabilize my karma, and clean my aura with one single slap!
Experts: A serving size is 10 chips.
Me: I eat 10 chips while standing in the pantry with the bag open, trying to decide if I want to eat chips.
____________________________________